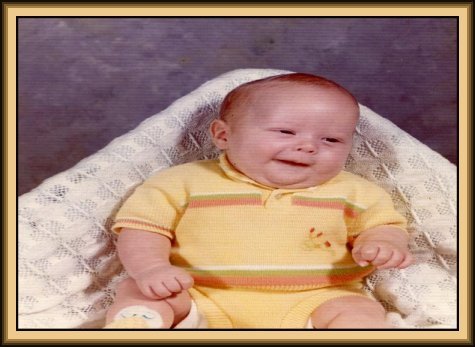 On Thursday, September 21, 1972, my husband Phillip and I became the proud parents of a precious, blond-haired, brown-eyed baby boy whom we named Chad Phillip Pendergrass. He was born at Maria Parham Hospital in Henderson, North Carolina. He weighed 7 pounds and measured 19 and ¼ inches long.

Chad was a very healthy baby, and everywhere we went, people complimented him on his beautiful blond hair and brown eyes. Everyone said how pretty he was to be a boy.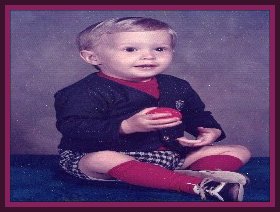 As a toddler, Chad loved the outdoors and doing the things all little boys like to do, such as swinging on his swing set, playing in the sandbox, and riding his tricycle and big-wheel in the driveway. He also liked to go to the lake and ride in his Uncle Bobby's boat, play outside in his tent, and ride on the back of his Mom's bike. He loved all kinds of animals, especially his dog, Champ. He also loved to swim, and had learned to swim by the age of 3. At 4, he could swim and dive to the bottom of the pool.

When he was not outside, Chad loved watching his favorite television programs, Sesame Street and Mr. Rogers. He would also sit for hours at a time building with his Lego blocks, putting puzzles together, or looking at picture books.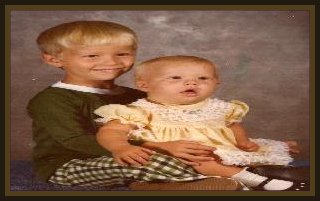 Chad couldn't wait for his Daddy to get home from work each day, because he always had a surprise in his shirt pocket for Chad. As soon as his Daddy walked into the house, Chad would jump up on him and stick his little hand in the shirt pocket to get his surprise; then he would kiss his Daddy on the cheek and give him a big hug.

Chad was a little over 4 years old when his sister Audrey came along. He was so happy to be a BIG brother, and he adored his sister. They were the best of friends! They enjoyed roller-skating, bike riding, swimming, jumping on the trampoline, playing in the snow, and riding on their sleds. Our family was now complete.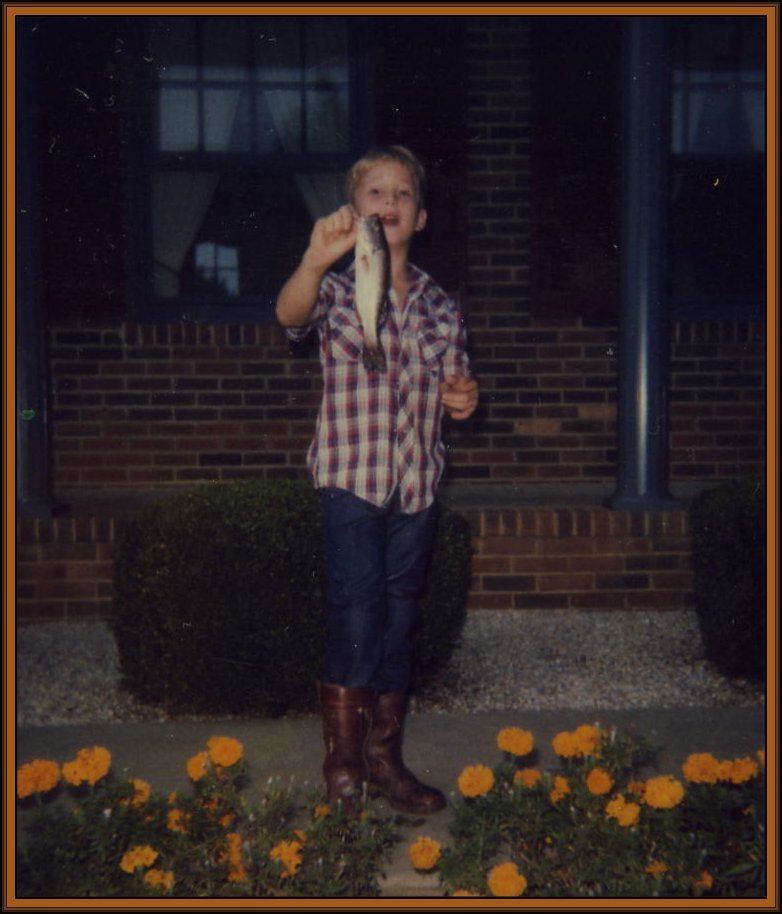 Chad looked forward to his yearly visits to Lock Haven, PA, to see his grandparents, aunts, uncles, and cousins. They all adored Chad and loved to listen to his Southern accent. He liked to spend the night at Aunt Teresa and Uncle Mike's home, where he watched his favorite cartoons and ate her yummy spaghetti.

As time went on, Chad enjoyed making new friends and hanging out with his cousins, Kevin and Keith. If they weren't inside playing the Atari, they were outside fishing, hunting, riding bikes, or swimming in the pool. They enjoyed spending the night at each other's house. The things he enjoyed most were watching a Dallas Cowboys game, a Carolina Tarheel basketball gave, and being up all night to watch World Class Wrestling. Kerry Von Erich was the one and only WCW wrestler, in Chad's opinion.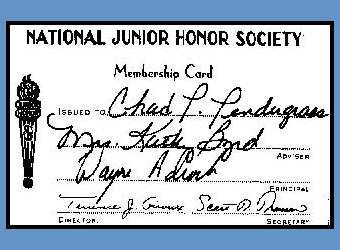 Chad made us very proud. He was a good boy and excelled in school. In the 1st through the 5th grades, he made the A or B honor roll every time. He graduated in the top 10% of his 6th grade class and was awarded the Youth Fitness Achievement Award. In the 7th grade, he was awarded the Young Scholar Award and inducted into the National Junior Honor Society. In the 8th grade, he won the Student of the Month award and the Young Scholar award, and he made all A's on his last report card.

Chad turned 12 on September 21, 1984. In November, we were watching television and Chad got up to change the channel. He had problems walking. We called our neighbor, James, who is a doctor, and he came to the house to examine Chad. He told us he thought Chad had a pinched nerve and to take him to the Duke Medical Center in Durham, N.C.

We arrived at the Duke emergency room around 9:00 AM and explained Chad's problem. He was taken to an examination room where all kinds of tests were ordered. By noon, the doctors felt that Chad was having an allergic reaction to the medication he was taking for a pulled back muscle. We were relieved to know that it wasn't anything serious.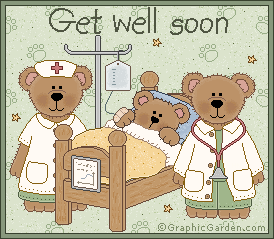 The doctors wanted to be sure that was the only problem, so they ordered more tests to be completed by a neurologist. We arrived at 12:30 to see the neurologist, and by 3:30 the neurologist knew that something serious was wrong. He ordered CT scans and an MRI. The MRI revealed a spot on Chad's spine.

The doctor ordered immediate surgery, and Chad was taken to a room to be prepped for the surgery. The doctor told us that Chad was paralyzed from the waist down and would never walk again. Upon hearing this devastating news, Phil passed out and hit the floor and I went into shock.

Only minutes later, we were on the way to the operating room. We kissed and hugged Chad, and watched him being pushed into the OR. We told Chad we would be waiting for him. About 5 hours later, the OR doors opened, and we got to see Chad as they were taking him to the ICU.

Dr. Oakes told us that Chad had a malignant tumor attached to his spine and had Ewing's Sarcoma, a cancer involving the spine. Phil looked at Chad with tear-filled eyes and said, "Son, I wish I could take your place." Chad said, "No, Daddy. Mama and Audrey need you. I will be all right."

After Chad's surgery, he was started on radiation and chemotherapy. He had 5 weeks of radiation and many months of chemo. Later, physical therapy was added, as well.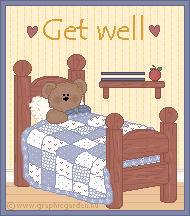 Chad had a routine CT scan in October. The next day, we received a phone call from the doctor telling us that the scan showed spots on Chad's lungs. He thought the spots might be chicken pox scars, but wanted to be sure. A biopsy showed that Chad had more cancer, and Chad then had to have two separate lung surgeries to remove the tumors.

During the second lung surgery, his bone marrow was harvested in case he needed a bone marrow transplant later, and more aggressive chemo was started in November. Another CT scan in December showed more spots on Chad's lungs. The next step was the bone marrow transplant. It was our only hope. Chad had the transplant in February and was discharged on March 9, 1986.

Things were looking good. One tumor was gone and the other had shrunk. The doctors were positive that the transplant was 100% successful, and told us to come back in 3 weeks. We were so excited to be going home with such good news.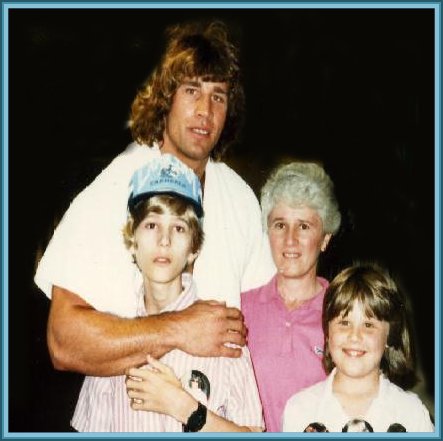 But when we returned in 3 weeks, we were told that the cancer had returned and that Chad had less than 3 months to live. The doctors told us the only thing we could do was to keep him comfortable and to let him do whatever he wanted.

Upon hearing this heartbreaking news, we decided to make a dream come true for him. We flew to Texas to see his favorite WCW wrestler, Kerry Von Erich. Not only did we get to see Kerry wrestle, but also we were fortunate enough to meet him and to have Chad's photo taken with him. Chad was speechless and so exited.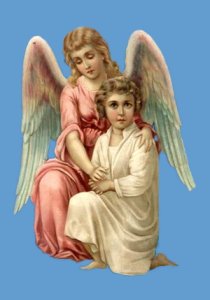 Chad was admitted back into the hospital in May because he was getting progressively worse and was having difficulty breathing. He had to be put on oxygen, and chest tubes were required because of the fluid build-up in his lungs.

On June 8th, Chad motioned for his Daddy and me to come to his bedside. He took my hand in one of his, and his Daddy's hand in the other. He then looked at us with his eyes of courage and said, "Mama and Daddy, I am in two places at one time. I am here with you and in another world---and its too beautiful to describe." Chad had a glimpse of heaven.

Shortly thereafter, on June 10th, 1986, at the young age of 13, our precious son lost his courageous battle with cancer.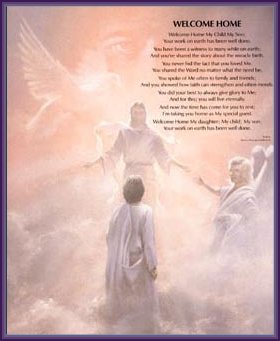 Chad's Obituary


Chad Phillip Pendergrass, 13, an eighth-grade student at Henderson Jr. High and a resident of the Cokesbury community, died this morning at Duke Medical Center.


He was born in Vance County on Sept 21, 1972, and was the son of Phillip and Carole Powell Pendergrass.


The funeral will be at 2 p.m.Thursday at Gillburg United Methodist Church by the Rev. Wade Crabtree and the Rev. Frank Sossamon. Burial will be in Sunset Gardens.


Surviving, in addition to his parents, is one sister, Audrey Pendergrass of the home; his paternal grandmother, Mrs. Lee Allen
Pendergrass of Route 2, Norlina; and his maternal grandfather, Paul Powell of Lock Haven, Pa.


The family will receive friends at Flowers Funeral Home from 7:30 to 9 p.m. Wednesday. The body will be taken to the church one hour before the funeral.


Pallbearers will be Kevin Pruitt, Glenn Strum, Steve Fisher, Tom Peoples, Chuck Pendergrass, Johnny Patterson, Jimmy Allgood, and Tuan Tran. Honorary pallbearers will be eighth-grade classmates at Henderson Jr. High School.